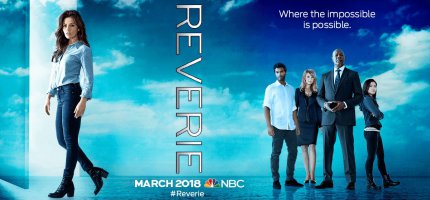 There can only be one image to headline the annual KM UK Xmas message.  Despite not being broadcast until March of 2018 the new TV show Reverie was a major feature on KM UK for most of 2017.
Other things happened too, which gives us plenty of hope for the future.
Join us as we look back at 2017 in the world of KM UK.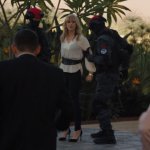 2016 started in much the same was as we expect 2018 to: with excitement at the prospect of Kathryn starring in a new TV series.  This year saw the return of Colony for its second season, but there was little sign of Kathryn's Charlotte re-appearing, having been dragged off by the authorities in her final scene the previous year.  You never know with these shows but the predictions came to pass.  Except for a few 'previously on…' clips Charlotte was not seen again.  Colony was released on DVD in the UK, though it contained no DVD extras involving Kathryn.
News of Kathryn coming back to the small screen broke in February.  A pilot for Reverie had been commissioned and as it starred the much in-demand Sarah Shahi (Person Of Interest) prospects were good.  That first episode was produced in March and April for consideration by the execs of NBC.  In mid-May we got the wonderful news that the show had been picked-up for a series order.  A few days later our reverie was somewhat tempered by absence of the show from the released schedules for the 2017/2018 season.  It's still good, it's still good, it's just a little delayed.  This meant the show would become a 'mid-season' release, starting some time in the new year.  A few days later the inevitable happened when news broke that Reverie would be only a 10 episode run.   It's still good, it's still good, it's just a little shorter.  Around that time a trailer made it into the wild, but it was quickly hunted down, and returned to it's cage.  You have to work very hard to find it anywhere now (nudge, nudge).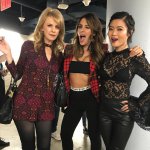 October turned into Reverie Month as the show was one of several to be launched at the New York Comic Con event.  A select crowd were treated to a screening of the pilot and we all got to see Kathryn performing promotional duties on the red carpet and in various interviews.  She was having fun doing it too.  We finally had strong confirmation that Kathryn was definitely in this thing and had a significant role that will span the whole season.
News from just the other day was that principal production on Reverie is largely completed.  There may be a bit of additional filming to do but not much, and after that it will be post-production work until broadcast.  A lot of places are still sticking with the vague March 2018 release date but the 6th of that month is almost certainly set as the première day.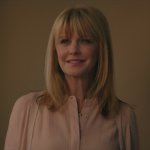 The film news from the year was the release of teen drama You Get Me.  Production happened in spring/summer of 2016 but things went quiet before the end of that year.  Things took a turn for the much better in February when KM UK found out that the film had been taken under the wing of streaming service Netflix.  After a trailer was released in May, and a première at the LA Film Festival in mid-June, the film starring Bella Thorne (Shake It Up) finally went public a few days later.
Unlike the desert that was 2016 this year saw several public appearances by Kathryn.  We had not quite finished January before Kathryn attended an event to celebrate the combined 5th anniversary of the Tyler Ellis fashion brand and the launch of a new collection.  OK, we had got a couple of weeks in to February before I spotted this but we made up for it, right?  It was September until Kathryn showed up again, this time at an Emmys Party thrown by her management company Gersh.  Then we hit the mother lode in October at the New York Comic Con event during which Reverie premièred.
I'm looking at 2017 as being a transitional year for Kathryn.  We are seeing the signs of her getting back to regular work after a few quiet year post-Cold Case and since the birth of her twins.  2018 sees the release of a much anticipated TV show on a major network.  Lots of reasons to look forward to the New Year.
Happy Xmas to all our readers.