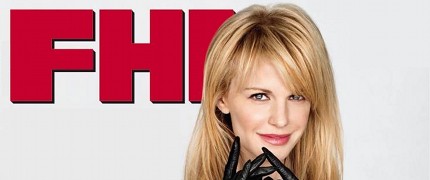 I think you can guess where this is going.
Would any of our France-based readership be willing to buy and send me a copy of December's FHM?  So far my attempts to get one in the UK have come to nothing.  You will, of course, be fully reimbursed for your efforts.  I'll even throw in some eternal gratitude 

Or do you know a place in the UK where a copy could be obtained?
Please use the contact form to let me know.
Update: I just wanted to post a quick update to say a public thank you to the people that have contacted me regarding this.  I'm not going to name names (you know who you are) but I greatly appreciate the time and effort you've gone to on my behalf.  I am very lucky to have such a great group of people reading my little site.  I'm still open to offers though.  If I get extra copies I'm happy to distribute them further afield.