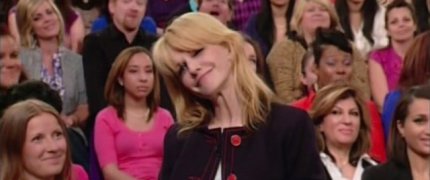 Screencaps and video clips from Kathryn's appearance on The Wendy Williams Show from Tuesday can now be found in the Gallery.
I've made two videos to give you the choice of viewing.  But you'll probably just watch both

  First we have the whole segment of the show that Kathryn starred in, allowing you to see everything in context.  It is a small sized and relatively low quality video to speed downloading.  Secondly there is one of my trademark Maximum Morris edits, this time at full size meaning you get the most important bits at the best quality.  Of course the editing puts some odd jumps in it.  The screencaps are, of course, the best they can be, all 177 of them.
Huge thanks to Sceptre for the help this one.