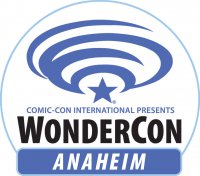 As reported by KM UK last week the new NBC sci-fi-ish drama series Reverie will be getting a special preview screening at the upcoming WonderCon convention in Anaheim, California.
In the past couple of days a full schedule of the 3-day event has been released so we can now pin-point when and where that screening will take place.
The whole event kicks of at lunchtime on Friday the 23rd of March 2018.  Sci-fi fans aren't morning people

  Turn up a little late and you'll miss Reverie as it is scheduled for 3:30pm on that first day.
The screening will take place in the recently opened North section of the Anaheim Convention Center.  First used in September 2017 this annexe adds a significant amount of extra space and is accessible via a covered walkway from the main three halls.  The room in question is called North 200A.
As things stand it does not look like any of the actors or producers will be attending but who know what might change in the next two weeks.
So that is Friday, 23rd March, 3:30pm, room North 200A.  Got it?
The Comic-Con website HERE has all the necessary details.