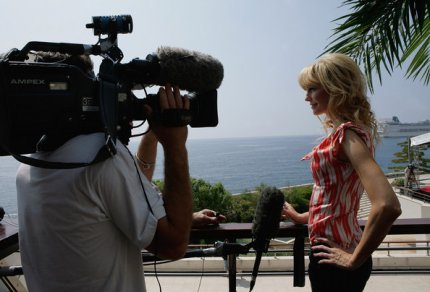 In honour of today's Formula 1 race in Monte Carlo, Monaco today I have an appropriately placed set of photos.
Kathryn made a lot of public appearances in 2007 to publicise the Resurrecting The Champ movie and Cold Case, as it was in full swing at that time.
In mid-June (so it is nearly date appropriate too) of that year Kathryn was a guest of the Television Festival in the principality of Monaco.  She attended various events and gave several interviews.
We've been here before but now I have added 9 new photos in the Gallery from this photoshoot and interview.