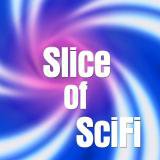 I hope you are having a relaxing Sunday.
If you'd like to put your feet up, close your eyes, and just listen (this doesn't apply to you if you are driving!) and want to know a bit more about the TV show Reverie then I have something for you.
Summer Brooks at the Slice Of Sci-Fi website has done an interview with Reverie co-creator and executive producer Mickey Fisher.  It has been released as part of a regular podcast the site does.  You can listen to the episode HERE.
In the 40 minute long piece, Mickey discusses the inspiration behind the show, what they want the show to say to people, the reasons for the character types they made, and the actors they chose to fill those roles.
Having gone through the other major characters and actors it is about 18 minutes in before Kathryn is mentioned.  Here is a rough transcript of what Mickey has to say about Kathryn:
…And then with Kathryn Morris we wanted someone who could be Charlie's equal in this.  Those two, at times we kind of talked about them as the adults in the room and the people who play chess instead of checkers.  We wanted someone who was formidable and [had] a sort of air of mystery, but [is] also super smart, and Kathryn has all that stuff, and more.  And they have such great chemistry together from their first scene together in the pilot.  When we were filming it, people we like 'these two are going to end up together' because they just had this instant chemistry.  Let's see where that goes, let it flow and see what happens.  We got so luckily with this whole cast.  I've felt so grateful.  We can turn to any one of them for a story or a scene and different emotional ranges, sense of humor, and I feel like they can do it all.
Mickey goes on to say that there has been no word on the future of Reverie beyond the current season but they hope to have news on that in the coming weeks.
A copy of the podcast has been added to the KM UK Gallery.