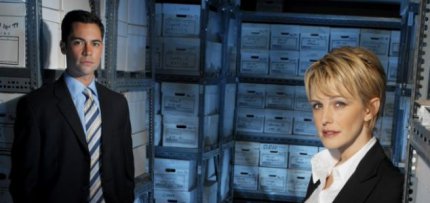 I can't carry off the black polo next and blue jeans with quite the confidence of Steve Jobs but can bring a surprise "one more thing" to the KM UK Summer Of HD 2013, which ended last week.
It took me a while to remember why a long-standing reminder to update the Cold Case season 2 promo photos even existed.  The images are already in the Gallery and at quite a high resolution too.  I had forgotten that KM UK's old hosting limited the image size.  The images had been shrunk to fit.  Part of the reason for making the move back in May of 2010 was to accommodate images of any size to bring you the best available.
As we have just finished a retrospective of Cold Case season 2 it makes sense to finally bring you a super-sized upgrade to the promo photos from that year.  Number two is a massive 3750×5000 pixels.  Plus, we have a new small photo (see above).
5 enlarged promo stills and 1 new addition can now be found in the Gallery.