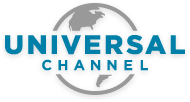 Over the past year the Universal Channel in the UK has been showing Cold Case.  They started with season one and by the middle of October they'd completed number 7.  In between though they didn't exactly do it all in order.
Last year just saw seasons 1 to 4 and 7 broadcast.  That is somewhat contrary to what I was told originally.  At the moment season 3 is getting lunchtime airings.
From the middle of next week Universal finally premières season 6.  Glory Days kicks things off from Wednesday (6th June 2012) and the season continues each weekday (Monday-Friday) after that, with evening debuts and repeats the following morning.
Also, the schedule on Universal's website shows that the final episodes of season 7 will be on at various time this weekend, they must be running a separate sequence on those two days of the week.  Clearly inspired by KM UK's Summer Of HD 2012 the following weekend it's back to season one for them.  In the UK you're never far from an episode of Cold Case if you have access to the channel.
The Universal Channel is available to Sky satellite and Virgin Media cable subscribers. You can find more details on the their website.