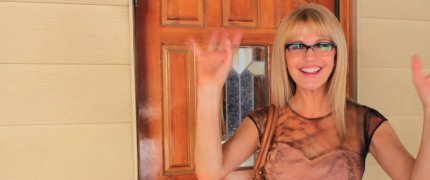 It is time for something a little bit special on KM UK.  We're starting our 7th year in existence with a great birthday present to ourselves and our fellow fans (that's you!).

To mark the release of the movie Roommate Wanted on DVD and VOD platforms today (19th May), KM UK is giving you an EXCLUSIVE video of Kathryn on the film set.
As you will see the video is made up of Kathryn preparing for scenes, rehearsing and giving her fans here on KM UK a special message.
The video has now been added to the KM UK Gallery HERE (there's screencaps from it too). Enjoy.
Many thanks to Kathryn, director Rob Margolies and the other cast and crew for doing this for us.