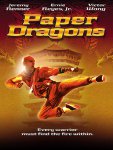 This past week has seen the worldwide release of the latest in the Bourne series of movies.  It has taken the box office lead from the hugely successful The Dark Knight Rises.
Jeremy Renner (28 Days Later and Mission: Impossible – Ghost Protocol) plays the lead character in The Bourne Legacy.  He is not, however, Jason Bourne.  Rather than cover the loss of Matt Damon by just having a different actor play Bourne they've created a new character, Aaron Cross, and devised a scenario whereby Cross is dealing with the legacy (I see what they did there) of events from the previous film.  It's still very much a Bourne film in style though.
Renner is already a successful actor having worked in many big films but has yet to receive the widespread recognition that a role like leading a Bourne movie will bring him.  The kind of press attention that a summer blockbuster gets will inevitably include a re-evaluation of Jeremy's career to date.  They will pour over his body of work to determine what kind of actor he his, whether Bourne suits him, and if he will become a new sought-after 'A-lister'.
One film that is very unlikely to get a mention in those retrospectives is: Paper Dragons.
But what, I hear you ask, do this have to do with Kathryn?