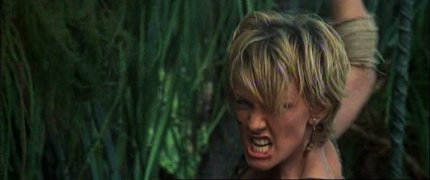 Previously on KM UK:  Crusader.
Najara's back.  Makes a change from her front, which made up much of the focus of the earlier episode 😉
Again I have to display my ignorance of the Xenaverse.  I believe that the Najara character had such an impact that they decided to bring her back.  What I do know is that that means more Kathryn

Najara's back and this time it's slightly less personal.
More screencaps and a video clip can be found in the Gallery.