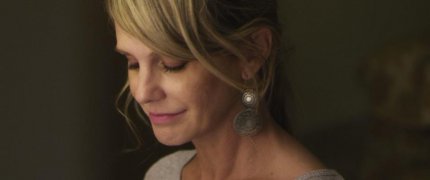 Today (1st of May 2012) the short film Sunday's Mother is due to première at the Newport Beach Film Festival in California.
The film will be shown with 5 other films in a collection titled "Don't Cut Your Family Short" at 4pm local time.  To quote the official blurb from the Festival Genius website (which also has details of the screening):
After moving to a new school, Sunday is confronted by a bully who claims he has a scandalous secret about his newly-divorced mother.
Kathryn stars as Gillian, that newly-divorced mother.
Sadly, according to our information it is unlikely that Kathryn will be attending the screening.
We hope to bring you more news from the event later but for now we'd like to wish the cast and crew the best of luck with the event.