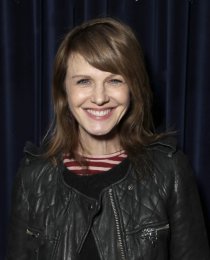 There's something different about you?  Extra radiant smile?  No, looks just as radiant as always.
I've got it!  It's the red/white shirt isn't it?  Normally you wear a red one with white stripes, and not a white one with red stripes.  It's so obvious when you think about it! 

We recently saw that Kathryn had attended the première of the Mötley Crüe biopic, The Dirt.  That was a surprise as it nearly past us by and we hadn't seen Kathryn since 2017.  She was holding out on us though.  Cheeky.  But, much like the Canadian Mounties, KM UK eventually gets its gal.
Kathryn attended première in 2018.  It was for a film called All At Once.  This time it seems more clear cut that Kathryn has no direct connection with the film.
All At Once is a drama about a New York artist who adopts the two children of close friends lost in the 9/11 terrorist attacks.  Jon Abrahams (House Of Wax) features as said artist.  Erika Christensen (Swimfan) and Annie Potts (Young Sheldon) are amongst the co-stars.  The gentleman in picture number 4 (below right) is the writer of All At Once, Michael Testone.
In characteristic KM UK fashion you can now find the four images we've found so far from this event Gallery.