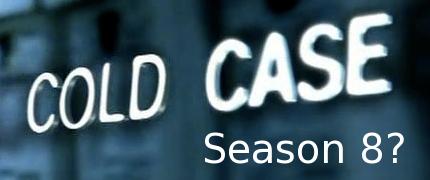 It seems that this site is one of the top ones people are reaching when searching for information about Cold Case Season 8.  A large percentage of the recent traffic has shown that the autumn/fall schedules, with its mix of returning favourites and new shows, has got viewers wondering why new Cold Case episodes are not being broadcast.  So, I just wanted to add help clarify the situation with this quick post for those searching for information.
Sadly, there will not be a Cold Case season 8.
Viewers in the UK are still out of luck as there is no sign of Sky, or any other channel, showing Cold Case series 7, let alone series 8.