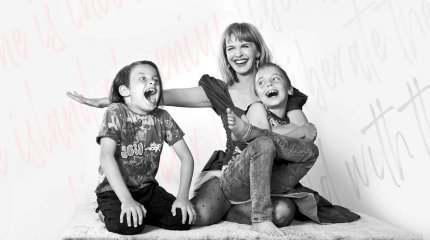 After such a long period of silence today has suddenly got quite noisy.
However, we need to make sure that that noise is appropriate for all those around us though.
Today (20th Oct 2021) Kathryn launched her own initiative called The Savants aimed at helping parents of children with autism.
Kathryn's twin boys, Rocco and Jameson, both have autism.  When Kathryn discovered her children were autistic she found herself initially lost as to what to do.  People did reach out with advice and information which helped, but you always can also use more.  Wanting to raise awareness and make sure that all parents have the help and the resources they need, Kathryn has set up the website The Savants.
Kathryn appeared on the Today morning TV show in the US to discuss her project.  She has also written an article explaining further which you can on the shows website HERE.  The page also has a video of the interview.
One of the sources of help Kathryn mentions is The Autism Community In Action (TACA) group.  Their website is HERE.
A copy of Kathryn's artcle can be found on HERE on KM UK.