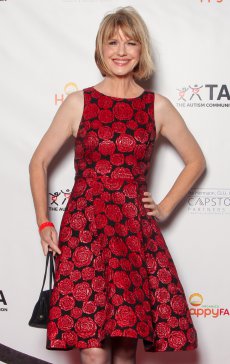 A few weeks ago we posted a few images of Kathryn and kids at a recent Ante Up For Autism funding raising event.
They came as something as a pleasant surprise as they'd got passed us at the time.
Stumbling across those photos did send me down something of a rabbit hole. though
Be vewy, vewy quiet, I'm hunting wabbits!

Didn't find any rabbits.  Got something much, much better….  A couple of really great photos of Kathryn at the previous Ante Up For Autism event in 2019.  She looks knock-out in red on the red carpet.
Check out the second of the two photos in the KM UK the Gallery.  Kathryn looks a little more wind swept in that one.