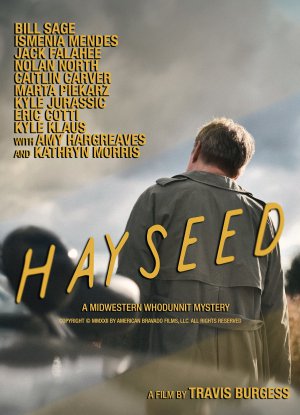 A new poster for the upcoming film Hayseed has been published.
Kathryn gets the 'and' credit.
This is often given to a star name that has a small role.  Many a Hollywood contract has hinged on who gets the 'with' and 'and' against their names in the credits, and where it features on the poster. I'm sure that's not the case here though.
Hayseed is said to be in post-production, with filming recently completed.