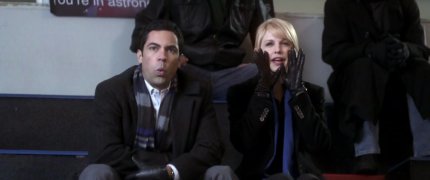 It's the last episode of Cold Case… for the year.  For the decade even.  Good bye to the noughties.  Hello to the tennies?  And the show went out swinging.  It's back on US TV on the 10th of January.
Not sure about the use of a fake birth certificate to ellicit a confession, and I bet Lilly could have got a DNA sample with full consent and no fear of a complaint 😉
185 HD (720p) Lilly screencaps can now be found in the Gallery.  I've thrown in 3 others just for fun.
Hit the discussion thread on Look Again for chat and see TVFan's review on PTR.
The "Team 25" jersey Jeremy Ratchford was wearing in the end montage was done to promote a children's foundation of the same name.  Jeremy (presuming it is him) has posted a comment about it on IMDb.  You can find out all about Team 25 here.