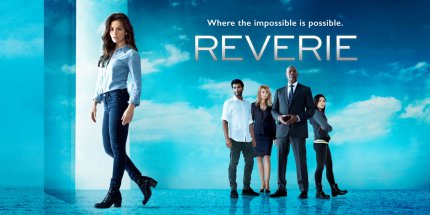 Reverie season 1, episode 8: "Despedida"
Despedida is Spanish for 'farewell'.
Official Press Release:
07/25/2018 (10:00PM – 11:00PM) (Wednesday) : Romance is in the air when Mara (Sarah Shahi) must track down an elderly woman attempting to relive her lost love, but as Mara dives deeper into her Reverie she realizes she may have a greater mission on her mind. Dennis Haysbert, Sendhil Ramamurthy, Kathryn Morris and Jessica Lu also star.