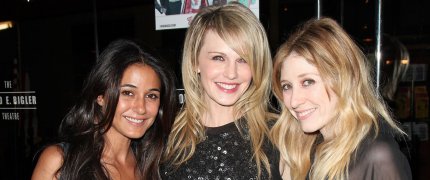 We got the stamp on our hand so we're getting back in to the party today.  Time to revisit the Cougars, Inc. première after party from the 31 March 2011.
We've got a load of large sized HQ images of Kathryn and the gang at the Supperclub event.  Also, there are a couple of small images of Kathryn caught with a O.N.E. Coconut Water that was being given away at the party.  Those images are courtesy of O.N.E.'s Facebook page.
Thanks Smallbarbie and the people at O.N.E. for their contributions.