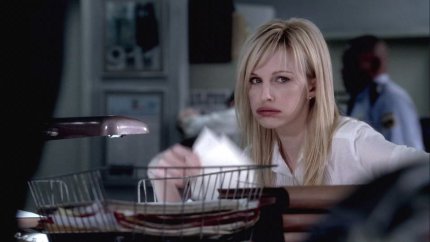 Lilly's hot.  Damn hot!  And the Philly PD air-conditioning system's inability to copy with the Pennsylvania heat is making her too warm as well :-p
Breaking with recent tradition, this series of new screencap posts from episodes first aired 15 years ago is going to include new screencaps.  They're hot too.  Freshly made, especially for you.
This week's case involves an old one of Jeffries, 10 years previous.  A man is on death-row and will soon be executed for a murder he maintains he didn't commit.  He places one last call to asking for help.  The squad have a literal deadline to meet on this one.
With much appeal we bring you a final set of 188 (Full HD, 1080p) new screencaps from this episode.  They are now available in the Gallery.