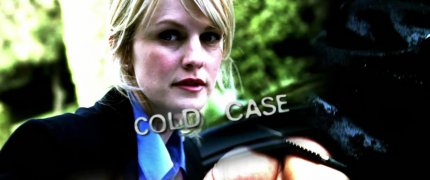 Regular readers might be questioning the need for a 'where are they now?' post as I already have the monthly Cold Case Cast Catch-up.  And you'd be right.  This is not about the cast.
There has been a lot of coverage recently of the San Diego Comic-Con event, even working its way over from more nerdy end of the blogosphere into the mainstream media.  No longer are the 'Cons' just about the niche entertainment genres.  As the Marvel and DC universes take over TV and movies and everyone plays computer games (yes you do!).
Seeing news about the various discussion panels, where cast members introduce new productions, got me thinking about the fact that Cold Case and its fans missed out on all that during its seven years.
So, if Cold Case did come back for an event series (as I made up in last year's April Fool post) seven years on what would the characters be doing now?  How would they bring them together for another case?  What would that case be?