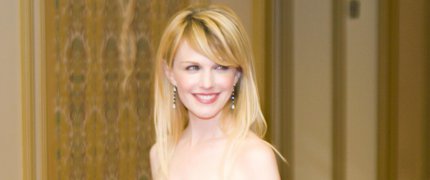 2007 was a very busy year for Kathryn making public appearances.  This update, the latest in the KM UK Summer Of HD,  covering the first part of the year has a strong motor racing theme running through it.
Kathryn was invited to take part in the Toyota Pro/Celebrity Race event, a support category for the  main ChampCar race at the Toyota Grand Prix Of Long Beach.  This involved a training day, a press day, a glamorous gala (some of my favourite KM photos) and the race day itself.  Kathryn even got a brief cameo in The Girls Next Door show at the same event, as previously covered.  There are now 19 new/upgraded to larger sizes images across those four albums.
A slightly more tenuous motor racing link for the next set.  You hear the name Monte Carlo and you immediately think of casinos and Formula 1 cars.  The diminutive principality also hosts an annual TV Festival.  Kathryn attended various events to promote Cold Case in Europe.  For this update 36 images from two photocalls get the "embiggening" treatment.  A slightly red in the cheeks Kathryn in 12 photos here and Kathryn very much enjoying herself in front of the press in 22 photos here.