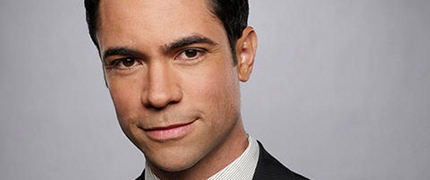 Ooops!  I mean Danny

I'm sure I don't need to remind the many Danny Pino fans amongst you, but he returns to the small screen this fall season with his new role in Law & Order: Special Victims Unit.  Detectives Nick Amaro (Danny) and Amanda Rollins (fellow newcomer Kelli Giddish) join Det. Olivia Benson (Mariska Hargitay) and the remaining squad.
If the details on IMDb are to be believed (and I haven't researched this further than that) Danny may not actually be appearing in the first episode.  I guess they can't have all the new characters just arrive en masse and will introduce them over a few shows.
L&O: SVU starts it's 13th season tomorrow night (21 Sept) at 10pm on the ABC TV network in America.