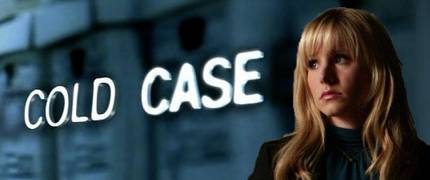 It has been announced that hit CBS TV show Cold Case has been renewed for 2 more seasons taking the show into 2012.  Although not mentioned in the announcement options on a further 2 seasons are believed to be included.
However, Kathryn Morris has decided she wants step down as Detective Lilly Rush to concentrate on her movie career.  Morris is hoping that the free time she has by not making 22 episodes of the TV drama will allow her to be involved in as many as two minor films roles per year.
Despite several past seasons of Cold Case ending with Lilly on the brink of death Lilly will not be killed off or written out.  Instead, Veronica Mars star Kristen Bell will step into Lilly's work-appropriate shoes.
Cold Case creator Meredith Stiehm said in a statement, "The team are so pleased that CBS has shown such faith in the show by renewing for two more seasons.  It saddens us to announce Kathryn's departure, we wish her well in all her future endeavours, she will be greatly missed as a colleague and a friend.  However, the show will continue without her and we welcome the wonderful Kristen Bell to take on the role of Detective Lilly Rush.  We will take this opportunity to send Lilly in a new direction.  We expect Kristen's involvement will lower our age demographic significantly, bringing in more of the iGeneration than ever before."
"Congratulations to the everyone involved in Cold Case", said Executive Producer Jerry Bruckheimer.  "After a couple of difficult seasons the ratings for later half of season 7 proved what a powerhouse this show is.  Record breaking numbers each week.  CBS has promised to give us a new timeslot more in keeping with the success we've been having.  1am Saturday is the new 8pm Sunday."
You can read full details of the announcement here, here and here.

APRIL FOOL!
Just my bit of fun