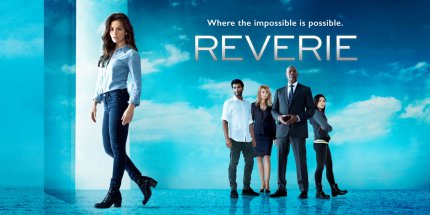 Unfortunately the most recent episode of Reverie, number six in the series was Shaw-less.  That is to say Kathryn did not feature at all.
Luckily we know from the promo image released late last week that Kathryn is very likely to be in number 7.

A trailer for 'The Black Mandala' does not, however, give us any signs of that as it is also very, very Monica-lite.  She's not in the video.
Out next week, the previously published press release covers the basics of the plot, for the forthcoming instalment, due for broadcast on the 18th.
The video, joins the promo image in the the Gallery.  If there are any further clips released that include Kathryn this post will be updated accordingly.
Also,  'Kat & Jess' return with another hi-larious Après Exitus video.  Find that in the Gallery too.