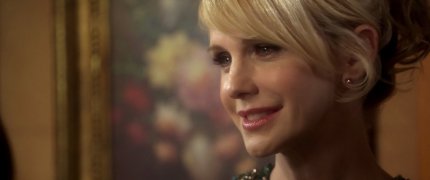 After a week off from Cold Case screencaps due to other business (very lovely business) we return to our normally scheduled updates.  If you've been following these season 7 screencaps upgrades then this is probably one you've been waiting for. I know I have 😉  I won't gush about them too much though as I covered it pretty well last time out.
Lilly and co. attend their colleague Louie's wedding, but has the bride been keeping secrets?  Is the lady in white a black widow?  Lilly looks very fetching in her green dress.
286 new and exclusive HD (1080p) screencaps are now in The Gallery.