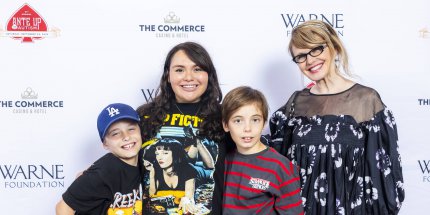 The Ante Up For Autism annual event took place again in late September to raise money for TACA (The Autism Community in Action).
Kathryn attended the event with her two boys, both of whom have autism.  Nearly $1m was raised so far at this year's charity auction.
Having been thrust into the world of autism by her family situation has become and advocate for the condition, having set up her own organisation, The Savants, and is an Ambassador for TACA.
A bunch of photos of Kathryn at the event can now be found in the KM UK Gallery HERE.