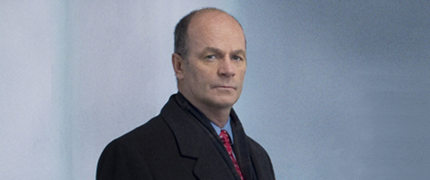 If you are bored of the English weather, just wait a short while and it will change.  We've gone from the hottest day on record to rain the likes of which even we don't see very often.  We try to keep thing hot and pouring in the monthly CCCC-up news round-ups of Cold Case cast members (plus a few significant others) on-going careers.  Here is July 2019.
Let's start with a bit of news/not news/maybe news.  I could have completely missed this previously but John Finn (John Stillman in CC) is being listed as a cast member of a TV movie called Republic Of Sarah.  It is quite common for pilots of possible TV shows to be listed as TV movies prior to the switch to series.  Occasionally the not picked up to series pilots are actually released as stand-alone TV movies.  The arc of this news appears to be a pilot for a new CBS series announced in March, various cast members 'attached' over the coming weeks, and filming taking place late March/early April.  Fast forward a month to mid-May and the announcement the network will not be moving forward.  Now I'm seeing some updates being made to the IMDb page this month.  We should probably assume that Republic Of Sarah is not going any further but it was worth noting it's brief existence.  For completeness the show was about a town in New Hampshire discovering it has a valuable resource in its midst and declaring itself an independent nation as a result.  Jeffrey Paul King, writer/producer on Elementary, wrote Republic Of Sarah.  Sarah Drew (Grey's Anatomy) was the lead, the titular Sarah Cooper.  James Lesure (Las Vegas), Kirsten Nelson (Psych), and Jonathan Slavin (Better Off Ted, any excuse to mention that show).  John is listed but doesn't have a character name.  I'm tempted to suggest it was likely to be as Sarah's father.
In definite John news, we have another trailer, the 3rd by my count but the 2nd to others, for the space epic Ad Astra.  Brad Pitt continues to star as the astronaut looking for his missing father (Tommy Lee Jones).  We get to briefly see and hear John in this one.  The Moon features a few times too, possibly as a nod to the recent anniversary of the first Moon landings.  Watch the latest trailer HERE on YouTube.
In 'I dunno' news, the same Comic-Con I haven't referred to yet in this piece, saw a trailer shown for season 10 of The Walking Dead.  John starred in the previous run.  I don't know if John's character will return or even if he survived season 9.  There were some big casting upheavals for the show before the previous season, which will have had an impact on the audience figures, so they may have made further changes to try and get things back on track.  However, I don't watch the show so am far from well placed to comment.  Feel free to educate me in the comments below.
As reported here last month, the second season of FX network's Sons Of Anarchy spin-off Mayans M.C. is due to première on the 3rd of September.  At the recent Comic-Con in San Diego attendees were able to watch a sneak peak.  Just before that a promo trailer was released which shows Danny Pino (Scotty Valens on CC) returning as Miguel Galindo.  He's looking very sharp with his facial hair and suit.  Some may prefer he donned the biking leathers.  Each to their own.  You can see the trailer on YouTube HERE.
The September 2018 CCCC-up first mentioned that Cold Case creator Meredith Stiehm was writing the small screen adaptation of Cristina Alger's book The Banker's Wife.  It was 'optioned' (meaning a contract was in place to turn it into a TV show or film) before the book was even published!  Impressive.  Gone Girl star Rosamund Pike was said to be starring and exec producing.  Also impressive.  In the past few days it has been announced the 8-part series has been ordered for production by Amazon Studios for it's Prime Video service.  Rosamund is no longer involved, she has another Amazon show instead, but Homeland director/producer Lesli Linka Glatter will be directing all eight episodes.  This is a reunion of sorts as Meredith was, of course, a writer and producer on Homeland.  No word yet on Rosamund's replacement as the star or the taker of the role as the other of two women search for answers after a plane crash.  Could the people behind Cold Case and Homeland think of two great female actors to lead such a project…?