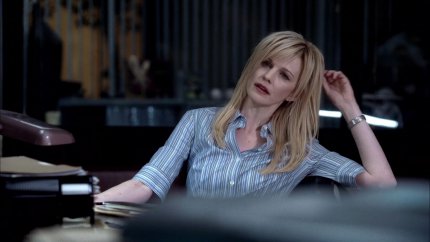 The Philly cop squad look into one of their oldest cases in 'The Hen House'.  This was episode 21 of the third season of Cold Case and was first broadcast today, the 30th of April, 15 years ago (2006).
The case involved the death of a female journalist in 1945, just after the end of World War 2.  Did Lorena Kinney find out something that was worth killing her to keep secret.  Will Lilly and the team finally bring the truth into the open.  You know they will.  We've yet to see an episode where the police just shrug and say 'oh well, looks like this one is too difficult.'
The headline news here is nearly 170 (Full HD, 1080p) brand new screencaps in KM UK the Gallery.