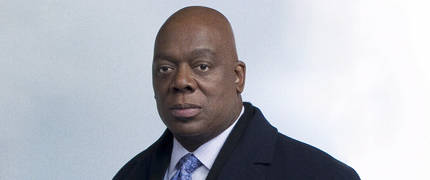 Following on from Monday's Cold Case screencap catch-up this month's CCCC-up is going to be another Tracie Thoms-centric one.  And for that we make no apology.  We thought we'd go with a photo of Thom Barry though to head the piece for a change.
However, before we get to the main course we'll serve up the gentlemen as an amuse-bouch.
Texas Chainsaw 3D, Thom Barry's most recent movie role is due for release on DVD and Blu-ray in May in the US and UK, see your local stockists for details on the dates in your area.  The latest in a long line of 'Chainsaw' movies this one's excuse involves a woman visiting the town of the original massacre in the 1970s.  She's gone to claim an inheritance which turns out to be a house with a dark secret.  It's probably in the basement because that's where sort of thing is normally kept, or the attic.  Either way the woman and her friends do a lot of running about and laughing…  No, not laughing, screaming.  It's like laughing only with more blood.  Tania Raymonde (Lost and a recurring role in season 6 of Cold Case) was amongst the happy few flailing about in the dark.  Thom Barry was Sheriff Hooper, almost certainly named after Tobe Hooper the writer and director of the original Texas Chainsaw Massacre.  Thom starred in an episode of the TV show Blue Bloods that aired back in mid-January.  Some how we missed that from the previous CCCC-up.  Bit of a C*C*-up.  He was an Assistant District Attorney (ADA) in the New York-set cop drama starring Donnie Wahlberg (Rizzoli & Isles), Bridget Moynahan (Gray Matters) and Tom Selleck (Magnum PI).  The episode was directed by David Barrett (aka One Of The Lucky Ones).