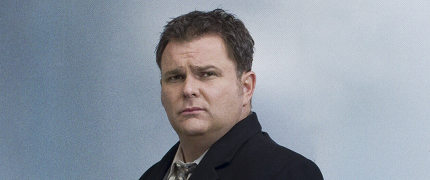 Tracie Thoms tends to dominate these updates as she is so prolific and varied in her work.  However, we'll start with someone else for a change.
First we'll deal with one of our least talked about Cold Case alumni:  Jeremy Ratchford (Nick Vera in CC).  In the couple of weeks spanning the end of February and the beginning of March Jeremy was involved in a new movie called Death Valley.  Apart from the fact that the main cast members include Katrina Law (Spartacus: Blood And Sand / War Of The Damned), Victoria Pratt (Mutant X), Lochlyn Munro (True Justice) and Kelly Hu (Sunset Beach), and it was filmed in the actual Death Valley (and elsewhere), we really don't know anything about it.  Oh, except that Jeremy's character is called Lucas Shore.
And back to Tracie Thoms.  Raze; a movie starring Zoë Bell (Lost), Rachel Nichols (Resurrecting the Champ, G.I. Joe), Sherilyn Fenn (Twin Peaks) and Tracie (err…); finally gets it's world première this weekend (Sunday, 21st April 2013) as part of the Tribeca Film Festival.  A trailer for the film was recently released and can be seen on YouTube.  It is not for the faint of heart.  You have been warned.  Three weeks ago Tracie wrapped filming on the Gothica TV pilot for the ABC network.  See our previous post for more details on the show.  Everyone involved now faces the agonising wait until the official announcements about pilot pick-ups.  ABC has had far more of a clear-out of shows than Surgeon General's CBS so there is bit more room on the autumn schedules for fresh blood, but the network has s lot of pilots on the books so there are no guarantees.  Update:  Forgot to add that Tracie appeared in an episode of the Person Of Interest in early April.  It was episode 19 of the current 2nd season and was titled "Trojan Horse".  From the looks of a plot summary Tracie had a significant role as the main 'person of interest'.
Finally a quick reminder that at the beginning of next month (May 2013) the Texas Chainsaw 3D movie in which Thom Barry stars will be out on DVD and Blu-ray, in the US and UK at least.