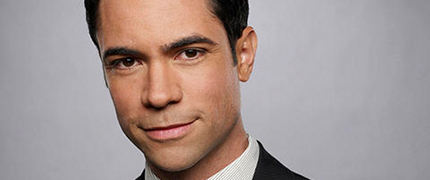 A relatively short one this time.  Come on Tracie!  Make three short films and take on five theatrical roles in March to make up for this slacking

  February 2019's round-up of Cold Case cast members that aren't Kathryn show business news starts….. NOW!
Yesterday (27th Feb) saw the drama series Gone finally received its première in the U.S.  The WGN America network picked up the show for broadcast more than a year after our cousins Down Under got to watch it.  We've always focussed on Danny Pino (Scotty Valens in CC) being one of the leads but we must not forget that Tracie Thoms (Kat Miller in CC) is also in ten of the 12 episodes.  Chris Noth and Leven Rambin co-star in the show about an FBI team tracking down missing persons, some of them kidnapped.
Speaking of things that happened recently we come to John Finn (John Stillman in CC).  I should have added a quick reminder last month of the pending launch of the new show The Enemy Within.  Episode one hit the NBC airwaves on Monday (25th Feb).  As is often the way with these things it hasn't been clear whether John would make the final cut in the pilot or if it was a recurring role.  He has not been mentioned by name in any press releases I've seen.  A promo video released last week did have a brief glimpse of our man John.  Also, the 2nd half of The Walking Dead season 9 started early this month.  John joining the latest run of the show was amongst the many cast changes it has undergone.  The loss of the main actor (Andrew Lincoln), who was in the very first shot of the pilot episode, has certainly had an impact on the ratings, but the show has been renewed for a 10th season already.  Andrew is said to be returning to the TWD fold by starring in some film versions.