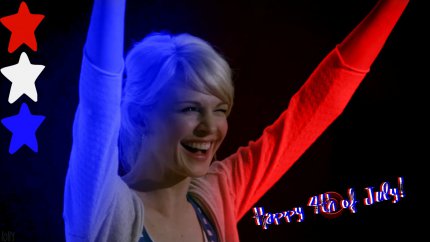 In the UK we've had the Queen's Diamond Jubilee, between the rain showers some tennis is being played at Wimbledon, the British Formula 1 Grand Prix is this coming weekend, and the Olympics are just three weeks away.  However, we Brits thought we'd let the Merkins have this one day.  This year we're calling it Wednesday, they call it Independence Day or the Fourth Of July.  Which is fortunate given that it falls on the 4th of this month

Happy 4th of July to all our friends in America and one special lady in particular.
Thanks to Lolly for the wallpaper seen above, which is available in the Gallery.