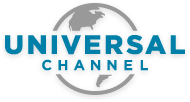 Universal Channel kindly responded to a couple of questions of mine regarding their showing of Cold Case here in the UK.  This came about after it became known that they started showing season 1 last Monday (7 March 2011).
According to the Universal Channel representative they have all 7 seasons of Cold Case and will be showing seasons 1-3 this year and 4-6 next.  That seemed to suggest that S7 would be airing in 2013.  Not so.  Universal will be broadcasting season 7 this year.
The Universal Channel (the UK Hallmark channel rebranded) is available to Sky satellite and Virgin Media cable subscribers.
Thank you to the Universal Channel for their help.