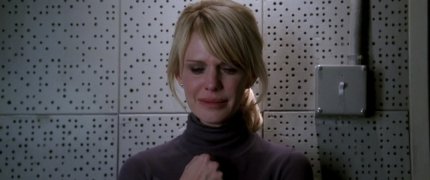 I know a lot of people reach this site whilst looking for information about whether UK satellite TV station Sky 1 will be showing Cold Case Season 7.  Hopefully this will be of some use to them.
It's been a quite a few months since I last looked into if/when Sky 1 would be showing Cold Case series 7 so I posed the question to Sky's Viewer Relations department again.  Previously the response has been along the non-committal lines of "Sky 1 has no plans at present to show it".
Now, however, the answer has changed to "Sky 1… will not be airing series 7 of Cold Case" citing the reason of "other programming commitments." Which I guess means that the show has been dropped in favour of other new shows.
Cold Case has been a regular (sometimes several times a day) on Sky 1 and its sister channel Sky 2 for the past few years.  The broadcaster's free-to-air channel, Sky 3, has also regularly carried older series of Cold Case, with series 6 coming to an end in the next week or so.
If Sky 1 doesn't broadcast S7 then it is unlikely that Sky 3 will.  Searches of Sky schedules across all channels show no episodes of Cold Case airing in the coming month once Sky 3 have completed S6.
If you have any further information on CC S7 being shown in the UK on any channels please let us know.