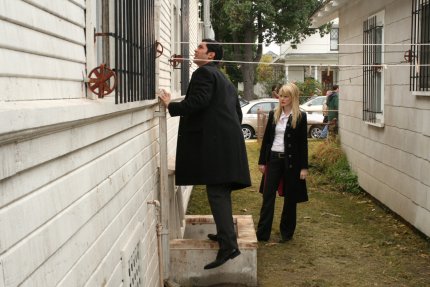 After a few weeks of nothing to add in our series of update posts from episodes of Cold Case that aired 15 years ago, we're back with a set of stills from 'Fireflies'.
The 12th of November 2006 was the date that this one (episode 8 oF season 4) flickered into life and shone brightly for… about 1 hour on CBS in the USA.
There are now 7 new photos from Fireflies in the KM UK Gallery.