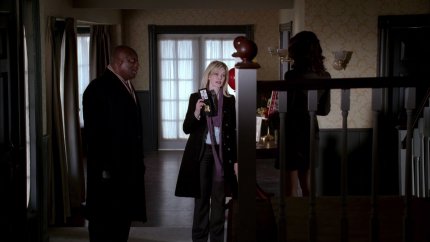 It really doesn't feel like a whole week has passed since the last post in this series, does it?

In an attempt to make a highly tenuous, and slightly tasteless, link to our current lockdown situation this episode is called 'Detention.'  A previously thought suicide is re-investigated by the Cold Case squad after a note is found which brings into question the original verdict.
'Detention', episode 12 of season 3 of Cold Case was first broadcast on this day in 2006.
There are now 244 (Full HD, 1080p) new screencaps and 4 new promo photos worth staying behind for in the Gallery.