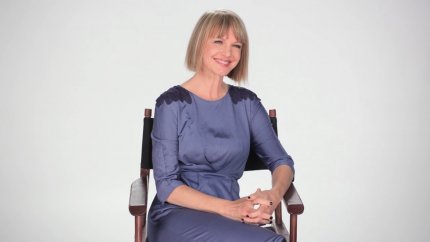 Sit down children, and then I'll begin…
Remember the surprise selfies (selfi?) posted by Tracie back in March?  Well in case you don't you can view that post HERE.  It was clear the photos had something to do with the new female-centric US television network Start TV, currently broadcasting Cold Case daily, and I hoped we would hear about it later.  That time has finally arrived.
Start TV has published Kathryn's My Start Story article.  It details Kathryn's early life performing in her family's gospel group, The Morris Code, through her introduction to movies and getting the role of Lilly Rush in Cold Case.  There are quotes from Kathryn throughout and a couple of short video clips as companion items.
I urge you to read the full article HERE on the Start TV website.
Of course Tracie was there too and you can read her My Start Story HERE.
It wouldn't be KM UK without some images and in this case we have some nice HD (720p) screencaps from the two video clips in the Gallery, and we have small versions of the videos for completeness.
Have a good weekend.