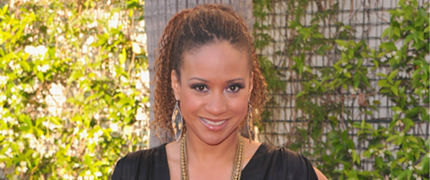 Can you believe we're half way through 2017 already?  It's surprising how much has happened and how little time it's taken.  Our Cold Case cast that aren't Kathryn continue to be busy and in our latest monthly catch-up with their on-going careers I hope to keep you updated.
Keeping it real with Tracie Thoms (Kat Miller in CC) after the news in April (here) that she would be recurring in the Lifetime network show UnREAL.  The previous season, number two, started airing over a year ago now.  The show was renewed for a third around that time.  With the first being a June baby as well the expectation was the pattern would continue.  Unfortunately for the fans this is not going to be the case.  Season 3 of UnREAL will now drop in early 2018.  UnREAL is a behind-the-scenes drama set around a TV dating show.  Sheri Appleby (Roswell High) and Constance Zimmer (House Of Cards) lead the cast.  Tracie is due to play Zimmer's (as Quinn King) 'lesbian friend'.
The movie Gifted came out in the UK a couple of weeks ago.  John Finn (John Stillman in CC) stars in the film, presumably in a relatively minor role.  I don't think the film was a huge success at the box office, and was easily dismissed for being 'worthy' or 'saccharin', I certainly saw many favourable reviews of the piece.  Chris Evans took a break from his regular Captain America duties to lead this relatively small film which also stars the young Mckenna Grace (Designated Survivor), Lindsay Duncan (Rome), Jenny Slate (Parks And Recreation), and Octavia Spencer (Hidden Figures).  Chris is raising his gifted niece (Mckenna) and has to fight relatives and 'the system' to do the best for her.
Bit of late breaking news on Jeremy Ratchford (Nick Vera in CC).  Late as in it happened a while ago.  Apparently he was a guest star on final ever episode of Criminal Minds: Beyond Borders, a recent spin-off in the series.  The show had a Russian element and Jeremy played a 'Boris'.  In mid-May, a couple of days after the cancellation was announced, the show came to an end in a back-to-back double episode finale.  CM:BB was a short-run mid-season show.  Gary Sinise lead a team of FBI agents working abroad.  Isn't that what the CIA is for?  The two seasons didn't rate very highly so it was brought to a close.