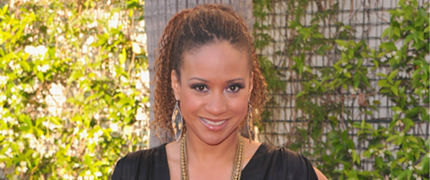 I know we are on the eve of Halloween but don't be afraid this is just our CCCC-up (Cold Case Cast Catch-up) round up for October 2015.  If there is significant news about the on-going career of the major players in the TV that was lead by Kathryn we bring it to you each month.
Let's go by police rank in descending order this month.
John Finn (John Stillman on CC) is down to appear in a movie due for release next year.  It is called Gifted and is about a man bringing up his young niece after her mother (his sister) dies.  The substitute father is in a custody battle over the girl with his mother.  It is not clear at this stage how John's character fits in.  Aubrey Highsmith does not share a surname with any of the main characters so perhaps we are looking at a neighbour or someone in the legal team dealing with the custody.  Chris Evans (the star of Captain America, not the soon-to-be Top Gear host), Lindsay Duncan (The Honourable Woman), Octavia Spencer (The Help) and Jenny Slate (Married) are among the stars.
The long running process of production and release of the film Death Valley is something we've covered several times here on a CCCC-up.  It looks like it was finally became available to the public last week.  Jeremy Ratchford (Nick Vera in CC) has a small role (I think) as a police office as I showed all the way back in September 2013!  Katrina Law (Arrow), Lochlyn Munro (True Justice), Victoria Pratt (Mutant X), Kelly Hu (Arrow) all star in the tale of a group of people, strangers apparently, travelling across the eponymous desert in California when they hit someone with their car.  Hilarity ensues, or maybe not.
As usual Ms Tracie Thoms (Kat Miller on CC) has decided to out-do everyone else.  She's filmed something called The California No.  Not sure what it is at this time, it could be a TV show or web series, but the name is a reference to a method that Californians have of avoiding awkward questions.  Rather than just saying 'no' they do nothing.  As well that Tracie's set to star in a movie presumably due out in a year's time.  I presume that because it is called A New York Christmas, is said to be currently in post-production, and has a date of 2016.  It's hardly likely to be a big draw in the summer so we'll assume next autum/fall at the earliest.  The film is a multi-stranded story set in a hotel just because Xmas.  Jaime Ray Newman (Eureka), Ross McCall (White Collar), Jamie Bamber (NCIS), and Linda Park (Star Trek: Enterprise) star.  Also, Tracie returned to singing for the first time in a while at a charity event for the National Breast Cancer Coalition.