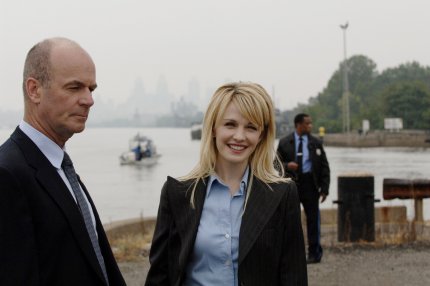 After last week's gentle start, with just the one new photo to please you with, this week we really going for it.  And by for it, I mean 5.
Yes, 5 new promo photos from Cold Case season 4, episode 2, 'War At Home', which was first broadcast the first of October 2006.  That would make it 15 years ago, which fits in perfectly with our '15 years on' series of posts.
Only 5 images you say!  Each image is very large and high quality so I'd say each counts as at least 2, maybe 3.
See all 5 of the huge, full-sized pictures in the KM UK Gallery.