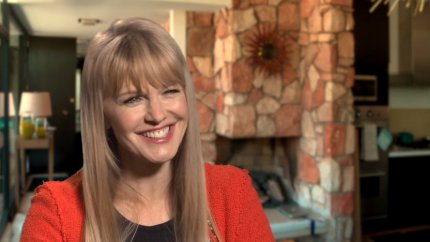 Welcome back Kathryn.  It's great to see that smile again.
We are only a just over a week away from the release of the new thriller movie The Perfect Guy in cinemas in the US of A.

The stars Sanaa Lathan (Boss) and Michael Ealy (The Following), and to a lesser extent Morris Chestnut (Nurse Jackie), have been hitting the publicity trail, with various interviews and appearances.  Not surprisingly, based on her small role, Kathryn has not been involved so far.
However, Kathryn has, along with the other key cast members, done a small interview as part of the released publicity material, or Electronic Press Kit, common for modern releases.  And we've got it for you today.
In the Gallery you'll now find a copy of the video and a set of screencaps taken from it (example above).