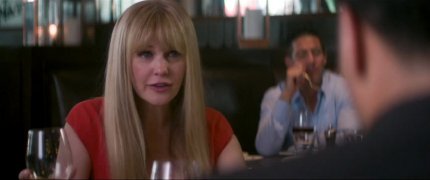 Today was expected to see the première event, red carpet and all, of The Perfect Guy movie.
Contrary to the information I had (and reported here) the first screening happened last week.  Kathryn was not, as far as I can find, in attendance.

To help make up for that disappointment I have added a new promotional 'featurette' video to the Gallery.  The 1 minute long piece; which includes movie clips, snippets of interviews and some behind-the-scenes shots; focuses on the story.
At around the 20 second mark we Kathryn fans get a slightly different take on the scene we saw in the first trailer.  This time around we get a little more than an "ahhhh" and a smile.  Only a tiny bit more though

As well as the video, I've included a handful of screencaps for your perusal.
The Perfect Guy is released this week in the USA.