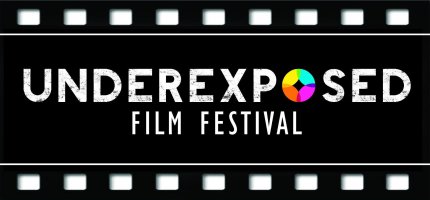 As promised last week here are the details of The Coin's screening at the Underexposed Film Festival, York Country, South Carolina.
The Coin is being shown with ten other short films in a groups called "Narrative".  Fabien Martorell's film is also one of the festival Director's Choice.
The film festival starts this coming Thursday (14 November) and runs through to Saturday (16 November).  Saving the best to (almost) last the "Narrative" set is to be screened on the Saturday between 7pm and 9pm, with The Coin the 3rd in a final set of six after the intermission.  The venue for this, the second year of the festival, is the Community Performance Center on East Main Street, in the state capital Rock Hill.  It is only $6 a ticket.  The awards ceremony follows the "Block F" screening.
The Underexposed Film Festival should really considering sticking the word "International" in there somewhere because the event includes films from all over the globe. As well as the USA there are films from Serbia, Turkey, Australia, India, the UK, Canada, Germany, Iceland, Spain, Iran, France, Romania, and Austria.
There is quite a list of stars from big screen and television in the films too.  Elijah Wood (Lord Of The Rings) and Alia Shawkat (Maeby Fünke in Arrested Development) star together in Setup, Punch.  Christopher Lloyd (Spin City) features, along with fellow repeatee Elijah Wood, in a second film being shown called The Narrative of Victor Karloch.  Amongst the others I recognise is TV drama Perception guest star Scott Wolf in Imagine (he played Rachael Leigh Cook's character's ex-husband).
Good luck to all those taking part in the festival.
If you are in Rock Hill on Saturday and make the screening please let us know your thoughts.
More details about the Underexposed Film Festival can be found on their website HERE.