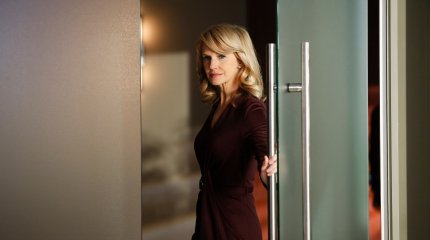 A head of tonight's latest episode of Reverie we have a couple of promotional photographs from next week's.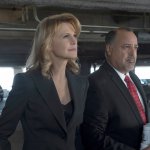 There were more images covering the rest of the cast and a guest star or two but I've only gone for the two featuring our Ms Morris.
The first, above, shows Monica looking through a door.  Is she looking back as she leaves?  Is she making her presence felt as she enters?  Who's door is it?  Mysterious.
The other photo involves Monica in a car park structure with a man carrying a number of small pill bottles.  To be honest I am assuming the pills are small, you can't see them in the small bottles

The two new photos are in KM UK Gallery HERE.  When larger, better quality versions become available they will be updated.
Last week we brought you the press release giving a brief plot description for this episode.
Update (14th June):  As promised, the two promo photos in the Gallery have now been replaced by much larger and better quality version.  And as if I haven't spoiled you enough for one day I've also added a preview video for next week's episode.  Kathryn doesn't feature in the clip but we know she's in the episode much more than she was in episode 3.
Update (17th June):  To further pad out this post of promotional material from episode 4 of Reverie I've added two clips from the show.  The first sees Mara talking to Oliver Hill, co-creator of Onira-Tech with Jessica Lu's Alexis.  Oliver has some warnings.  Clip number two is Mara finding out that a key part of the technology has been stolen.  Neither clip involves Kathryn.