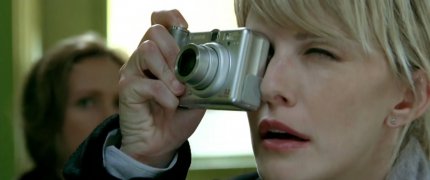 Fly Away has to be one of the more difficult episodes.  The story is also one of the most compelling despite being one of the newest and simplest to sum up:  A woman wakes from a two-year coma caused by a fall that killed her 6 year old daughter.  Welcome to the latest edition in KM UK's Summer of HD 2012.
Anything involving a deprived mother and young children is going to be of personal interest to Det. Rush, but remember that this was the very first time we'd got a look behind that particular curtain.  This is, of course, Lilly so it is only a glimpse.
Why did this young woman take the drastic step of jumping through a window with her child?  Will she remember anything of that night?  Just what happened to Lilly all those years before?
400 HD (720p) Lilly screencaps and 6 new promo photos can now be found in the Gallery.