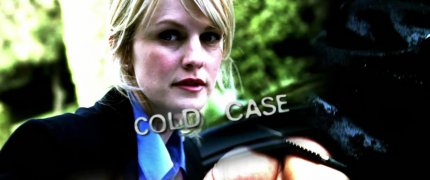 On this date, the 28th of September, Cold Case premièred on CBS in the USA.  Of course, that particular 28th of that specific September was the one in 2003.
A whole 15 years ago.  If you're not feeling old enough already then that fact will not help.  We must, however, mark the occasion so important in many people's, including my own, our introduction to Kathryn Morris.  The show is instrumental in the existence of this very site.
We got to enjoy Kathryn and her colleagues across seven seasons of Cold Case but the powers that be didn't know that in 2003.  As with any new show they put it out there hoping audiences will find it and connect with it sufficiently to return each week.  And they did, in their millions right to the end.
Sadly the show did come to a close in May 2010 after 156 episodes.
Happy Birthday Cold Case.
In the coming months I will be posting new and updated promotional and stills photographs from Cold Case episodes in time with their original airing dates.  Look out for the first set in a few weeks.