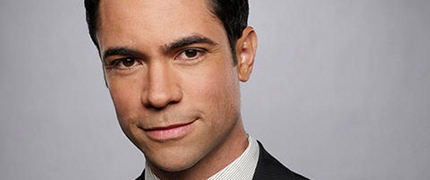 After yesterday's Danny Pino screencap post I was contacted by a group of his Spanish fans via Twitter about an idea of theirs for the upcoming holiday season.
Our new friends over at the Danny Pino Spain site have decided to have a bit of Danny-themed fun over the Xmas & New Year period to fill the gap between now and when L&O:SVU returns in January.  Their plan is to watch a film or TV show each week that stars Danny and then have a discussion about it in their forum.
If you feel like joining in you can read all the details on the Danny Pino Spain site (an English translation is included).  There is even have a promo video.  The group's Twitter account is @DannyPinoSpain.