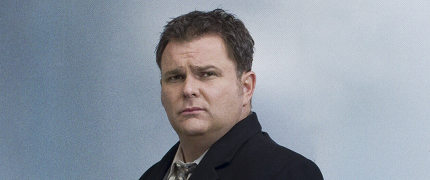 Jeremy Ratchford (Nick Vera on Cold Case) is the one key cast member of CC that we have yet to cover in these occasional updates.  Time to put that right.
Looking at Jeremy's listing on IMDb things have been reasonably quiet on the TV and movie front for him.  Not Kathryn quiet.  More than John, but less than Danny or Tracie.
Just last week a trailer for a new movie, The New Republic, was released in which Jeremy appears briefly.  The film is about a young man "caught between political extremists and two high-ranking government agents".  Jeremy is one of those agents.  The exact time-line of the production is not clear but the filming was likely to have been completed last year.  It received a première in June.  With the trailer out the activity on the film's Facebook page has increased.  Something is definitely happening soon.
Earlier this year Jeremy put on his cop hat again for a guest role in the American version of Shameless, and in 2012 stars in a film called Lost On Purpose with Jane Kaczmarek (Malcolm In The Middle) and C. Thomas Howell (Southland).
We all wish him well for the future.
If you have any news on Jeremy's upcoming projects please contact us.