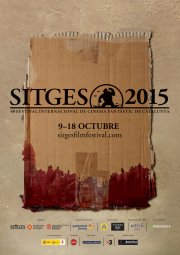 There is a still a day to go of the Sitges International Film Festival in Spain but they've announced the winners of the events awards.
Bone Tomahawk has netted a Best Director gong for S. Craig Zahler.  Who, as luck would have it, is the director.  Funny that

The horror western also took the prize for the José Luis Guarner Critic Award as the best feature film.
A full list of all the winners in all the categories can be found on the official website.
Congratulations to all involved on these first pieces of silverware for the project from everyone here at KM UK.
The movie has been garnering positive comments at every screening it's done so far.
Mention should be made of the fact that Bone Tomahawk had a budget of only $1.8m and was filmed in just three weeks.  That's tiny compared to almost every Hollywood movie, and is especially impressive when you consider the cast that it has.  Not only are there some big names in there (Kurt Russell and Matthew Fox to give just two examples) but there are at least six people that could easily claim a large chunk of that money on their own.  Clearly this was a project they really wanted to do.