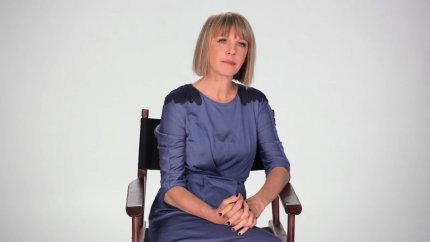 The Start TV network has posted some additional items on their website referencing Kathryn.
The channel is very much focussed on women in and around the media.  All but one of the main shows they broadcast is female lead.  Only Early Edition starring Kyle Chandler (Catch-22) gets a look in, and he's relegated to the appropriately middle of the night slots.  Cold Case gets televised back-to-back in mid-afternoon double.
First up is a brief article previewing a series of pieces celebrating women in TV ahead of the Emmy Awards, which happens on Sunday (22nd September).  After a quick recap of Kathryn's career (so far) they link back to the interview we covered here back in July.  Not surprisingly that interview was not a complete transcript of the conversation which took place, and they have been holding bits back for use in these extra items.  It ends with this quote:
"I never really looked at Cold Case as an overnight success. I feel like I had 13, 14, 15 years of being an apprentice or a journeyman. I never underestimate the small steps in learning to become an actor." After a pause, she added, "or learning how to do anything in life."
Next is a much longer feature covering ten women, including Kathryn and Tracie Thoms (Kat Miller in CC), that work in and around TV.  There are actors, producers and writers.
I assume that Start TV will continue to post pieces like these in the future and I will endeavour to highlight the ones involving Kathryn when they do.